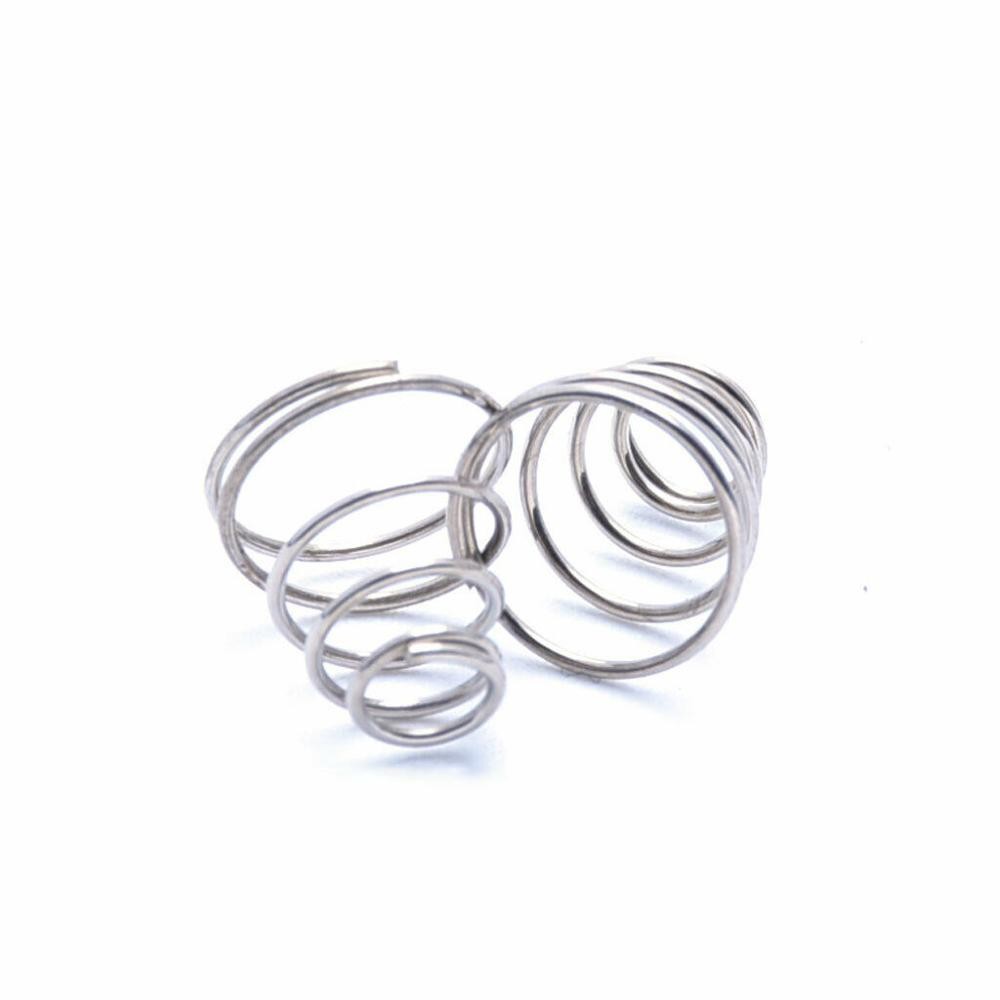 304 Stainless Steel Tower Springs Conical Cone Compression Spring Taper Pressure Spring Wire Diameter 1mm
---
Material : Stainless Steel
DIY Supplies : Metalworking
Style : Cone Compression Spring
is_customized : Yes
Usage : Industrial
Load Type : Compression
Wire Diameter : 1.0mm
---
LEARN MORE
TAG :
Product detail
Range of application
304 Stainless Steel Tower Springs Conical Cone Compression Spring Taper Pressure Spring Wire Diameter 1mm
Model: Tower Spring Material: 304 Stainless Steel Wire Diameter: 1mm Height: 18-53mm Size: Wire Dia x Small Dia-Large Dia x Height x Total laps e.g: 1x6-10x18x7mm, means Wire Dia=1mm Small Dia=6mm Large Dia=10mm Height=18mm Total laps=7
Features:
Made of high quality 304 stainless steel, it is corrosion resistant, not easy to rust and has good elasticity. This product is forged in multiple processes, strictly controlling each production process, and the surface gloss is free of burrs. Support customization.