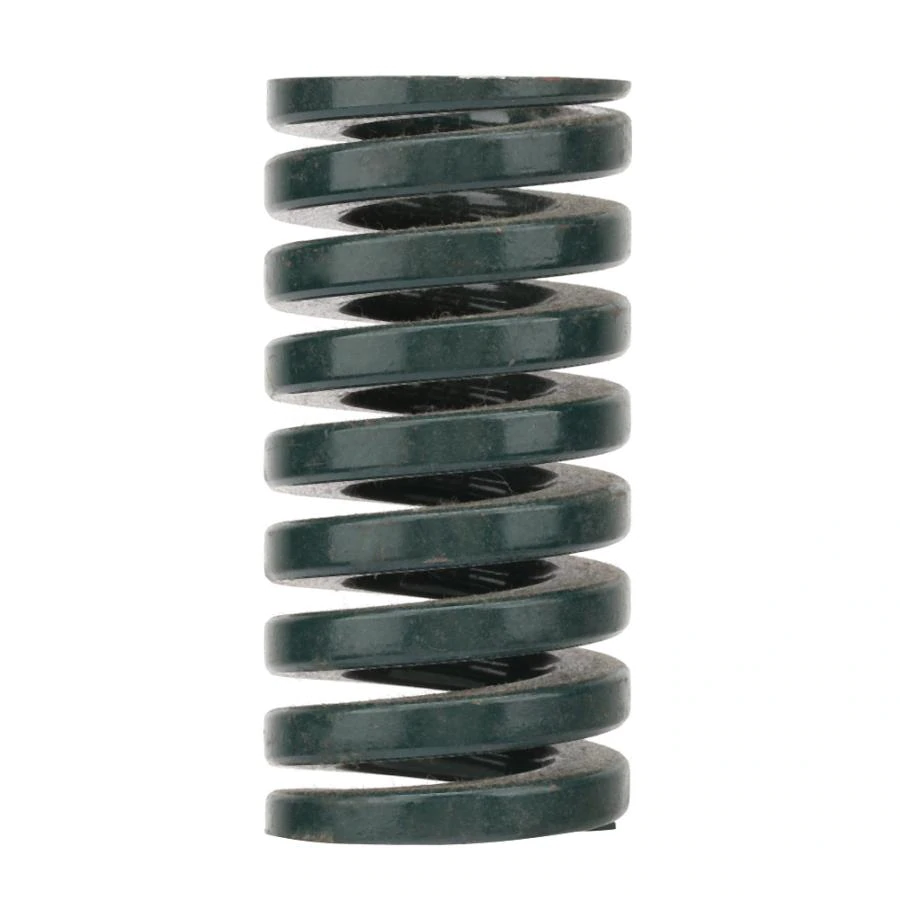 Compression spring High Accuracy Steel Green Mold Coil Spring For Stamping Metal Dies resortes
---
---
LEARN MORE
TAG :
Product detail
Range of application
High Accuracy Steel Green Mold Coil Spring For Stamping Metal Dies
Features:
1. 100% brand new and high quality
2. Made of high quality material, it has large rigidity
3. Small body and it has good elasticity.
4. High accuracy and it has beautiful appearance
5. Widely used in stamping dies, metal die-casting dies, plastic molds and other elastic motion accuracy mechanical equipment, automotive fields, etc.
Specification:
Condition: 100% Brand New
Material: 65MN Steel
Green (TH) weight load
Free height *28%
Optional Style: TH35*40mm, TH35*50mm, TH35*60mm, TH35*70mm, TH35*80mm, TH35*90mm, TH35*100mm, TH35*125mm
Note:
1. Example of naming rules: TH35*40mm (green outer diameter: 35mm, length: 40mm) inner diameter is half of the outer diameter size, generally not marked
2. The surface is painted different colors to distinguish the compression ratio